Majorca is a favorite destination of recreational and professional cycling enthusiasts, due to the wide variety of terrain the island has to offer. With plenty of flat terrain to rolling hills and steep ascents of up to 15 kilometers, Majorca is a perfect destination for cyclist enthusiasts of all levels. The roads are well maintained and traffic levels are generally low, making cycling in Majorca as safe as it is beautiful.
A great aspect of cycling in Majorca is that any cyclist, regardless of age or ability, will find a route to suit his or her individual needs. Enthusiasts who wish to enjoy the weather and scenery whilst cycling can pedal at a slow pace along the flat terrain circling the island. Cyclists who are after more of a challenge can test their energy levels by cycling against Majorca's steep ascents, including the climb of the highest peak in Majorca, the Puig Major. To ascend the Puig Major a cyclist must climb almost 15km, whilst at the same time gaining more than 800 meters in altitude. Aside from being Majorca's highest climb, cyclists also enjoy climbing the Puig Major because of its local charms, including the Monnaber Tunnel and the town of Fornalutx.
Not only does the island have incredible cycling terrain, but it also has a beautiful landscape, stunning beaches and top-quality hotels & other accommodation. More than 100,000 cyclists visit Majorca each year to cycle and visit its number of bicycle shops that provide bicyle rental, helmet rental plus a range of other cycling equipment on offer. If you're passionate about cycling and fancy a holiday, Majorca is the perfect destination for you.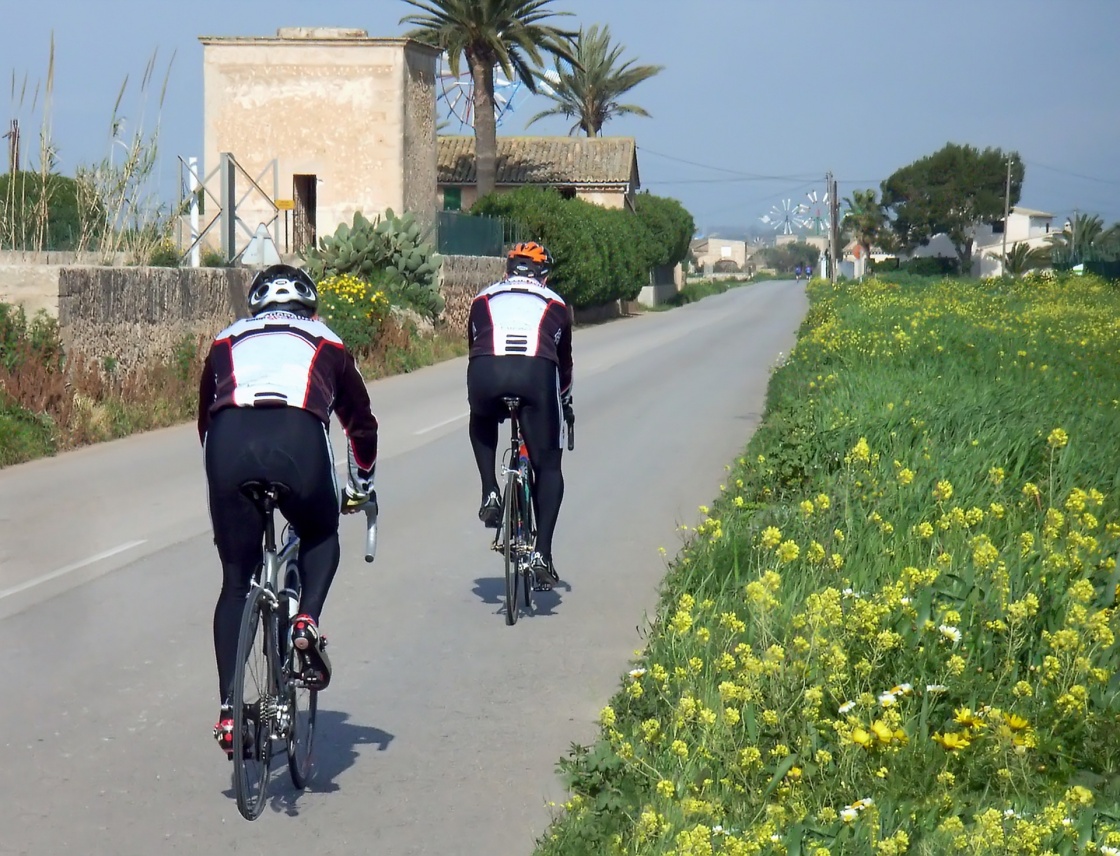 'European tourists crossing the island of Majorca with a bicycle' - JCVStock / Shutterstock